OPINION – Football Reforms in Mainland China, Hong Kong, Macau and Taiwan
The recent appointment of Li Xiaopeng to succeed Li Tie as the coach of China's national men's football team and the arrival of Jorn Anderson as the coach of the Hong Kong men's football team have signalled the beginning of another stage of modernization of football in the two places.
The announcement of Li Xiaopeng to succeed Li Tie took place in early December 2021, when the Chinese national men's football team did not perform well in World Cup qualifying matches. Li Tie vented his anger during a press conference after which he was replaced. 
Objectively speaking, Li Tie voiced his grievances at the tremendous criticisms and pressure he had encountered, saying that he and his team members had endured long separation with family members in the preparation of the matches. He complained that there was almost no difference between playing at home in the mainland and competing with the hosts in hosting countries, implying the lack of public understanding of the predicament of the national football team. 
Although Li's open complaint was embarrassing to the Chinese Football Association, his comments did reflect the need for public sympathy with the difficulties that the Chinese national men's football team encountered. Quite often, mainland football commentators were very harsh on the performance of individual players and the strategies of the national coaches. Whenever China did not perform well, fingers pointing could be seen easily in the mainland football commentary circle – a situation pointing to the problem of blaming individuals without offering constructive solutions on how the Chinese Football Association can and should reform the mainland football.
In late 2021, several premier clubs, notably Guangzhou Evergrande, had to be closed due to difficulties of their business operation. Evergrande, which was very successful in the past decade to elevate the standard of Chinese men football and brought glory to Chinese football in Asian competition, was affected by its business difficulties. It has been recently changed to become a Guangzhou team, signalling the end of the period during which the expansion of Chinese men football was driven by not only the business conglomerates but also its "gold money" or huge investment.
Apart from Evergrande's downfall in Chinese football, some other teams also faced financial difficulties, such as Jiangsu Suning – a situation reflecting the combined impacts of persistent Covid-19 and financial difficulties on the development of Chinese football.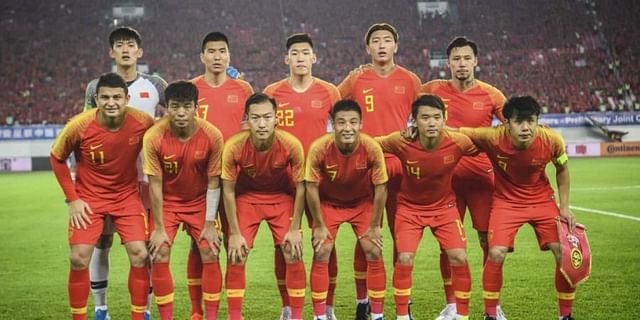 A few foreign coaches who led the Chinese premier football clubs pointed to some core problems of the Chinese football – problems that need to be addressed if China is eager to improve its football standard in general and the national team's performance.
First and foremost, they pointed to the excessively but inappropriate interventionist nature of the Chinese Football Association. An Italian coach, Fabio Cannavaro, who left Guangzhou Evergrande for Italy, remarked in October 2021 that some requirements made by the Football Association were excessive, such as the cap on the wages of…


Read More: OPINION – Football Reforms in Mainland China, Hong Kong, Macau and Taiwan