A year on from Apple Daily's closure, what's left of Hong Kong's free press? |
Apple Daily's former headquarters reside in a dusty industrial complex in a far-off area of south-eastern Hong Kong. A year ago today, 1m copies of the pro-democracy newspaper left the printing press for the last time since its launch in 1995.
Once a busy newsroom that was considered the voice of Hong Kong's pro-democracy movement, today the building is shrouded in an eerie silence, with weeds growing, gates chained shut and empty security booths. Police declined to respond to a request for comment on whether the site was considered a crime scene. Beside the former headquarters' boarded-up entrance, graffiti in red says: "Give me back my freedom."
Over the course of 26 years, a paper once known for its sensationalist reporting style had become a leading voice of support for the pro-democracy movement, setting it apart from many other outlets.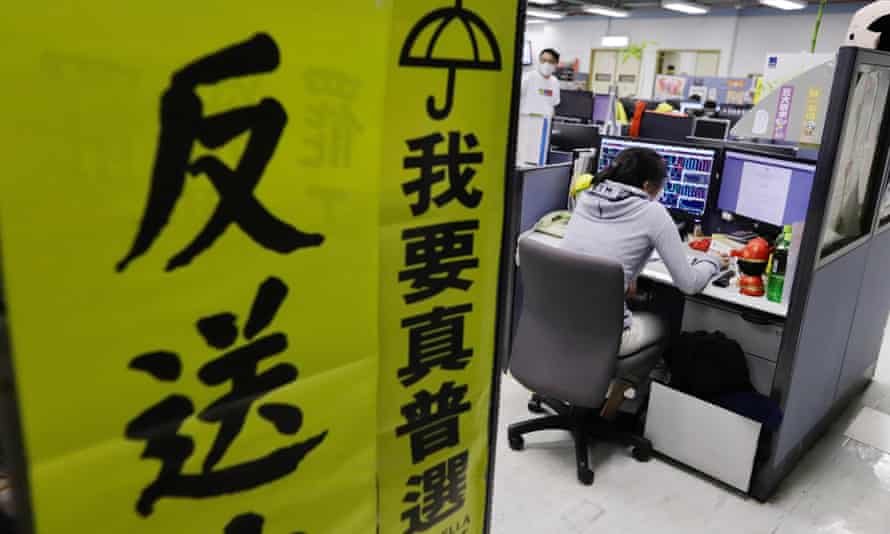 This accelerated after 1997, when sovereignty of the territory was handed from Britain to China, says Prof Francis Lee, director of the Chinese University of Hong Kong's School of Journalism and Communication. "People who supported the pro-democracy movement could see Apple Daily as becoming more important," he says.
The authorities' move against Apple Daily came soon after new national security legislation was passed in June 2020. Vaguely defined but wide-ranging in scope, the national security laws prohibit acts of secession, subversion, terrorism and "collusion with foreign and external forces", with a maximum sentence of life imprisonment for those found guilty.
In the last year these laws have been used against multiple news outlets, in an industry-wide clampdown that has left an estimated 1,000 journalists and media workers out of a job and has had a chilling effect on press freedom in Hong Kong.
Following the introduction of the security laws, Apple Daily was raided twice by police and in August 2020 Lai was arrested. "Watching my boss handcuffed, with police surrounding him – I was angry," said Norman Choi, who was features editor at the time.
"I recall that some colleagues shouted out things like 'take care'," he recalled. "Some colleagues were still doing their job and recorded the whole process."
The following year, the company's funds were finally frozen in June 2021, leading to the newspaper's inevitable closure and liquidation.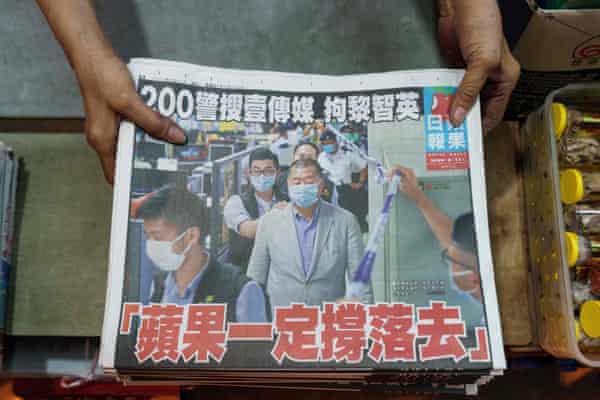 Now, even though the newspaper no longer appears on newsstands, seven Apple Daily executives remain behind bars. The media tycoon Jimmy Lai, who founded Apple Daily and its parent company, Next Digital, has been in custody for more than 18 months.
Six other executives, including Next Digital's chief executive, Cheung Kim-hung, Apple Daily's associate publisher Chan Pui-man, and its last editor-in-chief, Ryan Law Wai-kwong, have all been held in pre-trial detention for…


Read More: A year on from Apple Daily's closure, what's left of Hong Kong's free press? |